About Nationwide Title Agency
We are commited to maintaining the reputation of being an outstanding service oriented and knowledgeable company.
Since 2006, Nationwide Title Company has maintained the reputation of being an outstanding, service oriented and knowledgeable company in the title industry. Our continued commitment to providing superior service rests firmly on a foundation of years of financial stability, long-term professional team members, and long-cultivated relationships with the industry's most trusted underwriting companies. Nationwide Title Company continually strives to be a beacon among title companies in South Florida. In these times of economic struggle and corporate distrust you should take comfort in the knowledge that your title company is sound.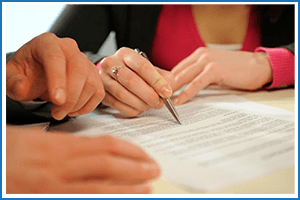 The core of our beliefs is emulated in our mission statement "Earning Your Business Through Excellence In Service". This short sentence exemplifies our commitment to the relationships within our company and those we have gained over the years. We stand firm in the belief that when you work with us you become a member of a professional team. Our greatest asset is our outstanding staff, we take great pride in this fact as it speaks to our commitment to excellence and consistency in a market of constant change.
Nationwide Title Company is a certified provider of continuing education and takes great care to assure that employees have ample opportunity to attend classes provided within the company and by any one of our Underwriters or affiliates several times each year. All employees, licensed and non-licensed receive continual training on topics pertaining to the industry. We recognize that it is vital that we continually educate ourselves in order to offer our clients the best service available.
Our underwriters represent the best the industry has to offer, allowing Nationwide Title the unique ability to supply our clients with the best possible title rates and coverage. Our commitment to community, experience and relationships truly sets Nationwide Title apart. Allow us the great pleasure of earning your business through excellence in service. There are several ways to place your title order. You can order online, using the order forms on this website or email your order to orders@nationwidetitle.com. Fax orders can be sent to (954) 208-0484.
Javier Cubas
Nationwide Title Agency
LOOKING FOR A FREE QUOTE?
Contact Us Today For A Free Quote On Any Title Services By Clicking The Button To The Right!
Why Choose Nationwide Title?
There are many times closings fall apart before they actually close, and the primary reason is because the closing agent has not been proactive and communicated throughout the closing process. This generally leads to obstacles appearing at the last minute which add to the pressure and stress of what is generally the largest purchase of a person's lifetime. That's why Nationwide Title Services hires the top people in the industry and ensures they are properly trained and proactive in nature. Our focus is to overcome obstacles before they become major issues. But our commitment to ensuring a smooth and enjoyable closing experience doesn't stop there, we are also helping Realtors & Homeowners get their short sales approved 30 days faster than industry average turn-times.
We specialize in:
Title Insurance
Title & Lien Searches
Foreclosure Title Search
Judgement & Lien Searches
Municipal Searches
Guaranteed Lowest Fees
1031 Exchange Services
For Sale By Owner Tools
Convenient Office Locations
On Site Closing Services
Commercial & Residential Expertise
Se Habla Español…