Get a Title Insurance Agent Before Purchasing a Home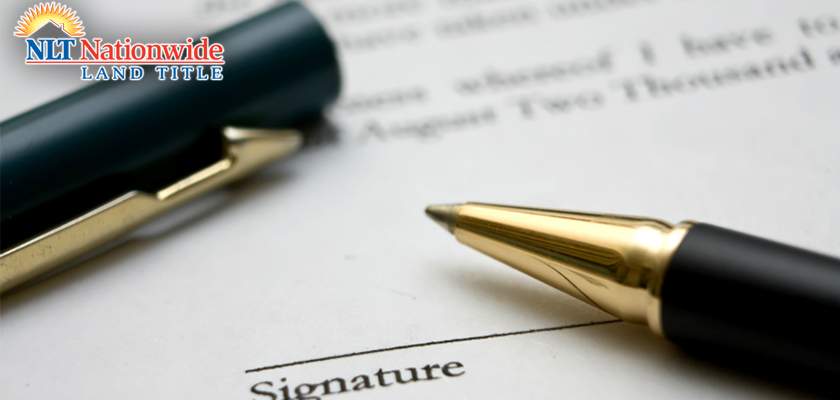 Get a Property Title Insurance Agent Before Purchasing a Home
You are ready to close the purchase contract for your new home, but you must be sure that nothing will delay the process or tarnish it later. All the time it took you to get the approval of the mortgage cannot be ruined by a minimum error. And if you take into account the effort you took to find a lender, there is another good reason for it. And as you want to finish as fast as possible, and on the best terms with this transaction, you must use a good property title insurance agent  for your new home.
You may wonder what is so special about this type of property title insurance versus any others your lender may have previously required you to get. Title insurance offers you the most amount of protection possible so if in the event, there are some claims, liens or other types of issues that are placed against the deed of your home, you are not responsible for them.
In other words, it protects you if it is discovered in the future that something is owed against your property or some type of damages have been levied against that particular piece of land. In order to prevent you from coming out-of-pocket and having to pay those expenses off in addition to your mortgage before you can own the home free and clear, your property title insurance would kick in and prevent you from being held liable.
Since there is no particular set amount you can expect to pay for this type of property title insurance, you need to make sure that you are getting the best rates. Don't assume that you can simply put off getting a policy because it is your responsibility to get an appropriate title insurance policy before your mortgage lender will complete the closing process on your home.
There are many different home insurers that provide this type of coverage. If you have gotten all of the other policies for your home from the same insurer, ask them if they can include deed coverage as well. You can save a significant amount of money if you have all of your insurance policies provided by one insurer.
If after shopping around you discover that another company has better rates for your property title insurance than what you are currently being offered from another organization, don't hesitate to get that quote in writing. Make sure you know about everything that is included for the price you are going to be paying. Keep in mind that this industry is regulated by the state government. You may not be able to get the lowest price in the nation, however shopping around will allow you to get the best pricing overall for your area.
If you still are not entirely sure as to which company you want to go with for coverage, ask your mortgage lender about who they would recommend for you. Believe it or not, many lender companies can put you in contact with some of the best affiliated companies in the industry. Remain open-minded and compare several policies and fees before you select the best property title insurance for your new home.
Are You Looking For a Title Insurance Agent or Closing Services?
Nationwide Title Agency has been providing title services throughout Florida since 2006. Our level of passion about title which is unmatched in the industry. Our highly skilled staff are always committed to ensuring the success of every transaction we do, in South Florida, nationally and internationally. In addition, our strong relationships with many of the nation's top underwriters give us the flexibility and our clients every advantage. Call us today for a title inquiry at 954-755-8210 or click here for a title quote request.