Title Insurance Companies Fort Lauderdale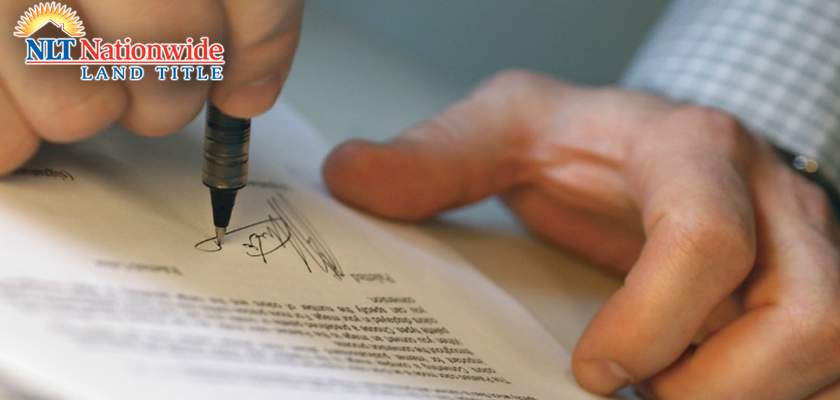 The World of a Title Insurance Company
Before describing how a title insurance company of real estate works, we have to define the characteristics of these insurances. Since the possibility of having acquired a home were its property was never clear (with the consequent claims of people who also believe that they are owners, though it has been paid for it) to the threat of foreclosure. This issue is all about safeguarding the money invested both by the owner and the lender, just in case you have used one.
Now, Fort Lauderdale title insurance companies are the ones that offer this protection. What these companies do is willingly perform the monotonous task of legal research on property titles to uncover who the legal owners are and whether or not the property has any liens on it. As stated earlier the insurance offered protects the buyers from those who claim the property as their own.
According to the federal law of RESPA i.e. real estate settlement procedures act homeowners have the right to choose title insurance company while purchasing or refinancing residential property. No lawyer, broker or bank can order any homeowner to choose that particular title insurance company. The title insurance companies not only carry out a proper research and examination on the details of real property ownership but they also find out about the rights and limitations of its use.
If you are buying a property or a home what you would want to do is enjoy certain amount of benefits such as to be able to occupy the property and use it as you wish. You wouldn't like being burdened by the debts and obligations that you weren't even aware of in the first place. You would also like to sell your property as an whenever you feel like or have the need to, wouldn't you?
A good title insurance company will help protect all these rights but you have to be sure that the company you've chosen is the right one. How? What you do is a proper research and don't just stick to one company find out about many others at the same time so that you have a list of good Fort Lauderdale title insurance companies to choose from in the end. Also make sure that you ask all the right questions. Now that you have understood what this insurance is all about I'm sure you'll have a lot many questions to ask the insurance providers. Furthermore you can check with their clients or in the local area and figure out the kind of services they provide whether it is suitable for you or not.
Lastly, remember that the title insurance costs depend on the value of your property and that you need to pay only once. The insurance then covers your interest on the property as long as you don't sell.
Are You Looking For Title Insurance or Closing Services?
Nationwide Title Agency has been providing title services throughout Florida since 2006. Our level of passion about title which is unmatched in the industry. Our highly skilled staff are always committed to ensuring the success of every transaction we do, in South Florida, nationally and internationally. In addition, our strong relationships with many of the nation's top underwriters give us the flexibility and our clients every advantage. Call us today for a title inquiry at 954-755-8210 or click here for a title quote request.