Title Insurance: A Helpful Guide to Closings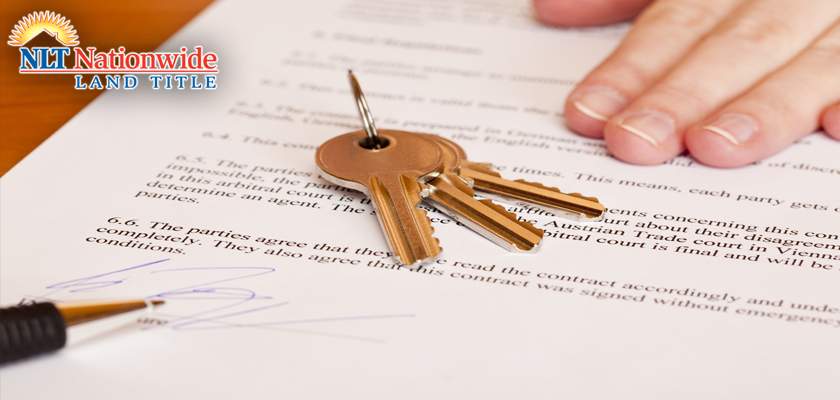 Title Insurance: A Helpful Guide to Closings
Are you buying a new home? Don't sign anything until you read this post. Every year, thousands of Americans purchase homes without doing their homework and sometimes are burned by factors they didn't see until closing. This article will explain the importance of title insurance and what it covers. Title insurance is not required by Florida law but highly recommended as a title defect can cause you to lose ownership of your property.
What is Title Insurance?
Title insurance is a form of coverage that provides protection against damage, fraud and other discrepancies that may affect the final sale or even ownership of your home. The title is what secures your home to your name and any errors in this document can cost a fortune if not handled properly. Nationwide can proofread the title and offer peace of mind in knowing an expert has reviewed your title and cleared it for closings.
Why Do I Need This Type of Insurance?
As mentioned before, a number of factors can cause issues with your title that can put you in a very precarious position. You need title insurance to make sure an expert who is proficient in real estate, reviews your title for any mistakes that can cause issues with ownership, and even fraud. Unfortunately, once a closing has been signed it is often difficult, if not impossible without proper court documents, to reverse or change titles.
What Could Happen If I Don't have an Insurance?
In most cases, title insurance can be seen as an additional expense at closing, however, not electing this coverage could have dire consequences. You could lose ownership, become unable to sell your home and legally held liable for damages.
If you are interested in purchasing a home in South Florida, look for a reliable title insurance service like us. Since 2006, we have maintained the reputation of being a reliable, and a professional title company with thousands of satisfied customers. Call today at 954-755-8210 or fill a title company form.